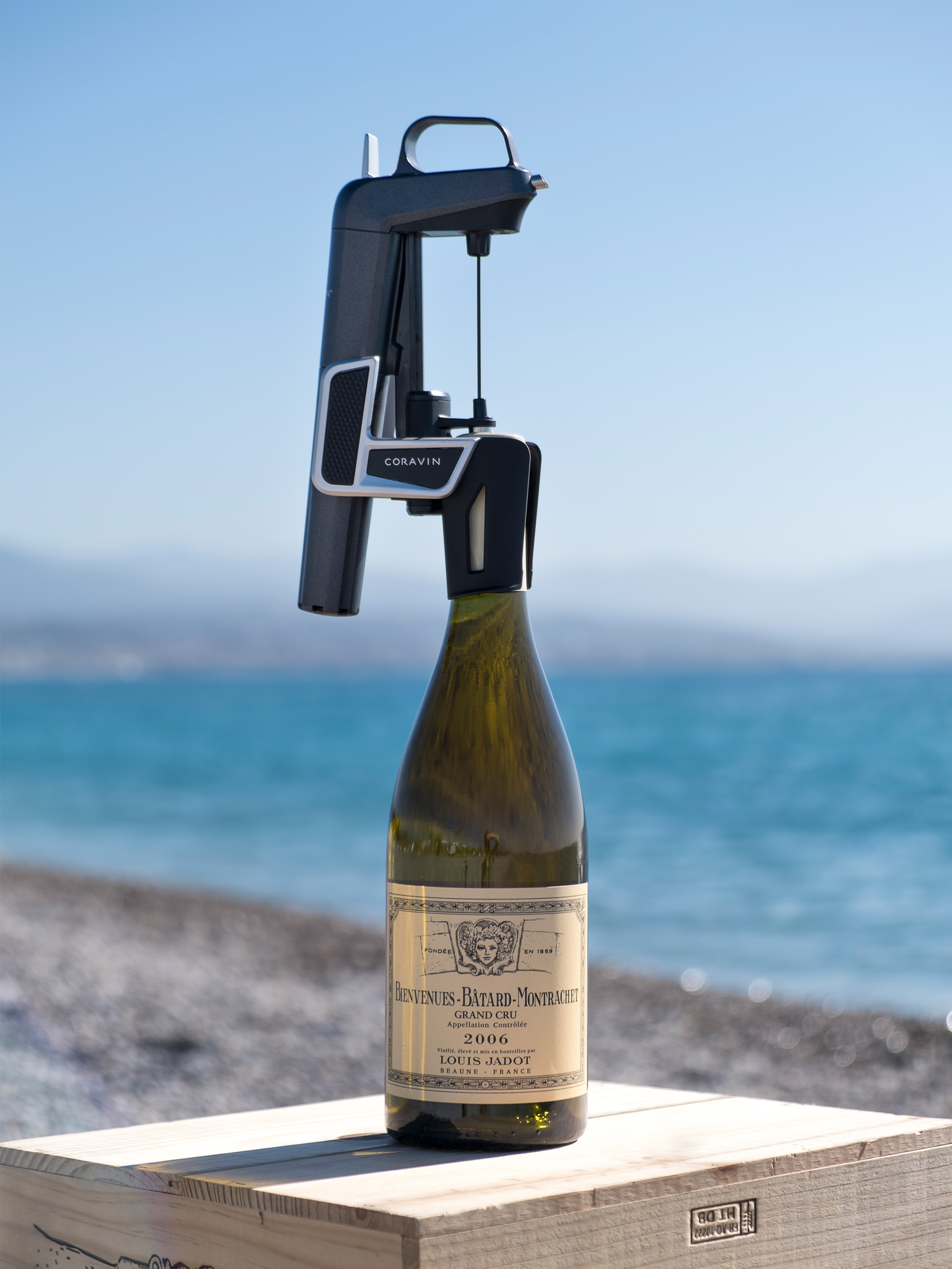 The Coravin has truly revolutionised the way wine can be drunk.
It all began with Greg Lambrecht, who could no longer deal with the frustration of not knowing when his best wines were at peak drinkability – and the impracticality of having to finish any bottle he opened.
His idea was simple – though not easy: keep the wine and cork as they are while still being able to pour yourself a glass. How, you ask?  A skinny needle attached to the device is pushed through the cork, drawing out the wine. The wine then pours out of a metal lip at the top of the Coravin. As your glass is being filled, a heavy, neutral gas prevents any oxygen from entering the bottle and thus keeps your wine ageing normally. The cork then naturally reseals itself and the wine is left none the wiser.
The Coravin allows yachts to now offer guests any and all wines by the glass, safe in the knowledge that the bottle will stay as fresh as when first poured. Moreover, it makes hosting tasting events so much simpler and paves the way for guilt-free drinking. With constant upgrades to the machine and the company adding innovations such as screw caps and aerators, you really cannot afford to be left behind with this one. The device has quickly become an industry recognised tool. Trusted with the finest rare and old wines, the Coravin should be on every yacht.
Get in touch with our Fine Wine team to order yours today, we have direct supply for the machines and stock all replacement gas bottles!