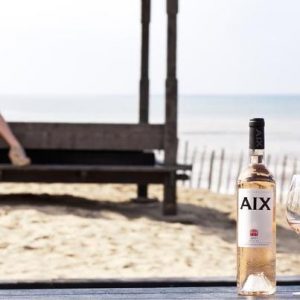 So with the season in full swing and the warehouse still heaving with stock (got to try and beat those French and Italian suppliers who are about to close their doors for some or all of August!), the FWW team have had some pretty extraordinarily daft challenges to meet! I am still completely bewildered by the incomprehensible truth that billionaire yacht owners and charters regularly deliberately leave choosing the wines for their super holiday to very, very last minute and risk disappointment!
We've already had mad dashes around the countryside to pick wines up direct from producers rather than trust a third party courier or transporter. And with orders tending to come in overnight or at weekends when although WE are working – everyone else has clocked off….we do have to take extreme measures to satisfy our clients.
But, I'm rather chuffed to be able to say with confidence that so far, so good this season – happy yacht crew with on time deliveries (and free crew wine, of course as a thank you) , delightfully pampered guests on board merrily quaffing exactly what they wanted to be drinking and confident Stews armed with M/Y Club tasting notes serving some absolutely cracking wines!
We've just been given the exclusivity of the amazing AIX rosé for the yacht market in the Med (see our Blog "Everything's coming up Rosé" for details) and as Domaine owner Eric Kurver has given us a super sized Mathusalem (6 litre) bottle of AIX to help promote it – we've decided to do something fittingly silly with it. So the idea of the FWW Olympic Rosé torch was born! For the on-going run up to the London Olympics and right until the end of the Games, we shall be taking this ridiculously large bottle to as many deliveries and ports as possible, with crazy photo opportunities wherever achievable. Watch out for the action on our Facebook page!
Silly season? Downright daft!!!!!