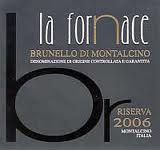 Conscious that the Wine Supply season for yachts is creeping towards us, we thought it best to get some new wines lined up as possible contenders for our new 2013 "Core Wines"! For those of you not completely "au fait" with the way we work here at FWW, we try and source the wines a client actually wants wherever possible, rather than relying on massive warehouse stocks and trying to persuade the customer to take what we have a lot of.
BUT painfully aware of those last minute, "don't suppose you can deliver tomorrow??" scenarios that we face each season, we do hold stocks of what I call the "usual suspects" – big name Champagnes, the "must have" trendy Rosés and such like. We also like to put together a small range of wines for which there is typically high demand and which give us flexibility when a Chief Stew doesn't really know what she wants but have been asked to find some "nice reds for about 50 – 75€".
Certainly, Italy continues to go from strength to strength and demand for certain categories of wines from this wonderful yet incorrigible country keep on growing. Brunello di Montalcino DOCG from that sultry temptress, Tuscany is one of those wines for which exigency has increased dramatically in the last few years. Sangiovese is the great grape of Chianti and here in the stupidly pretty hill-top Mediaeval town and its surrounding vineyards we have stumbled across the wines of Fabio Giannetti and his team at La Fornace.Where La Fornace have really come up trumps is that they do have some stocks of mature vintages! A
lot of producers just want to sell you their current release and Brunello can be a fearsome beast when served too young. But La Fornace have some wines from both the fabled 2004 and fabulous 2006 which are just coming into their stride perfectly and have Critics and Wine writers melting to their knees. So all in all, perfect for our delightfully fickle and last minute clients on board their Superyachts this Summer – not interested in wines for long term, careful nurturing – no, I want to drink it with my friends next Tuesday!!!
The Highlight from our in-house Tasting at FWW:
"La Fornace" Brunello di Montalcino Riserva DOCG 2006 – 59.00€ HT
With the 2006 vintage rated as a 10/10 by Berry Bros and Rudd we had had high hopes here – and weren't disappointed. We were also doing the wine the usual great disservice (but means we are always comparing like with like) of serving it in a standard (for that read "small") ISO Tasting Glass rather than one of those heavenly goldfish bowl size red wine vessels so beloved of the Italians! But boy, it leaped out of the glass even after the most perfunctory of swirls. Loads of red fruit, the sour ones like sharp cherries and redcurrants and a hint of walnut. Soft fruit on the middle palate, some overtones of tar and herbs and yet the typical tannin and acidity of those classic, traditional Italian reds. Needs something more than a tube of Pringles to really make it shine. I, for one, would be looking at the Pan-fried Veal Chops with Morel Mushrooms to give substance to the earthy notes in the wine.
I'm not alone in finding this wine delightful – the verdict from the tasting was unanimous and we then checked out what some of the critics had to say: The 2006 Brunello di Montalcino Riserva boasts tons of energy and length, not to mention fabulous overall balance. Freshly cut flowers, sweet spices and licorice add complexity to the dark fruit in this beautifully balanced, sumptuous Brunello. Everything is in the right place. This is a striking wine from La Fornace.
93 points The Wine Advocate
Hmmm! I think this is a cert for the FWW Core Wine List!!!!