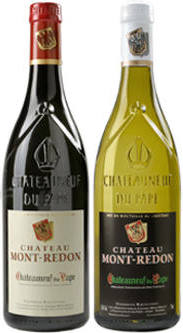 It was my first visit to the Rhône. A long weekend of wine tasting as a break before the summer madness of Wine Supply to Yachts commenced. Vaison-la-Romaine is beautiful.
The city of Avignon is absolutely charming. But it was the wineries of Châteauneuf-du-Pape that provided the highlights. In particular Château Mont Redon.
Both their red and white oozed balance and class. So much so that we have decided to stock them. The fully mature 2003 vintage of the red is a real treat!